TAEKWONMAS ACADEMY
Strong Body | Brave Heart | Smart Brain
Welcome to the Taekwonmas Academy website!
Our Academy offers Taekwondo training programs as following
Children 6 to 8 years old
Children 9 to 12 years old
Children above 12 years old
Parents & Coaches
Elite Poomsae Atheletes
Elite Gyorugi (Sparring) Atheletes
Our coaching team is consist of highly qualified and experience Taekwondo coaches who are holding at least 3rd Degree Black Belt in Taekwondo and certified in National Sports Science Coaching course. We are all former Taekwondo athletes who have vast experience in Local and International Taekwondo Championships.
Profile of the Head Instructor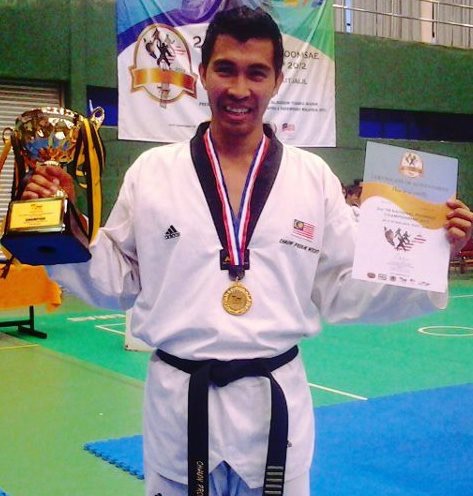 Master Chauw Proom Wichit
7th Dan Black Belt World Taekwondo Changmookwan (South Korea)
7th Dan Black Belt World Taekwondo Malaysia (WTM)
6th Dan Black Belt Kukkiwon (The World Taekwondo Headquarter)
World Taekwondo (WT) International Poomsae Referee
Certified Class 2 Kukkiwon International Taekwondo Master
Certified National Taekwondo Examiner
World Ranking 8th in the World Taekwondo Poomsae Championship 2016
Asia (ATU) Poomsae 2016's Bronze Medalist
World Taekwondo Malaysia Open G1 Taekwondo Championship 2018's Gold Medalist
ASEAN Championship 2002's Silver Medalist (Sparring)
Korea Open Bronze 2002's Bronze Medalist (Sparring)
Has won over 20 National Champion titles in Sparring, Poomsae, Destruction, and Taekwondo Demonstration.
Dojang Overview
| | |
| --- | --- |
| | At Taekwonmas Academy, we believed that the 5 Tenets of Taekwondo is the key to build a better world (Courtesy, Integrity, Perseverance, Self-Control, Indomitable Spirit). Thus, this core values would represent every fingers of our hand and when combined together will form a fist to fight away all the negativity in this world. |